NATHALIE MERCIER-VAUCHER, ASSISTANT MANGER OF VOH SA, OBTAINED HER FEDERAL CERTIFICATE AS A SPECIALIST IN SME MANAGEMENT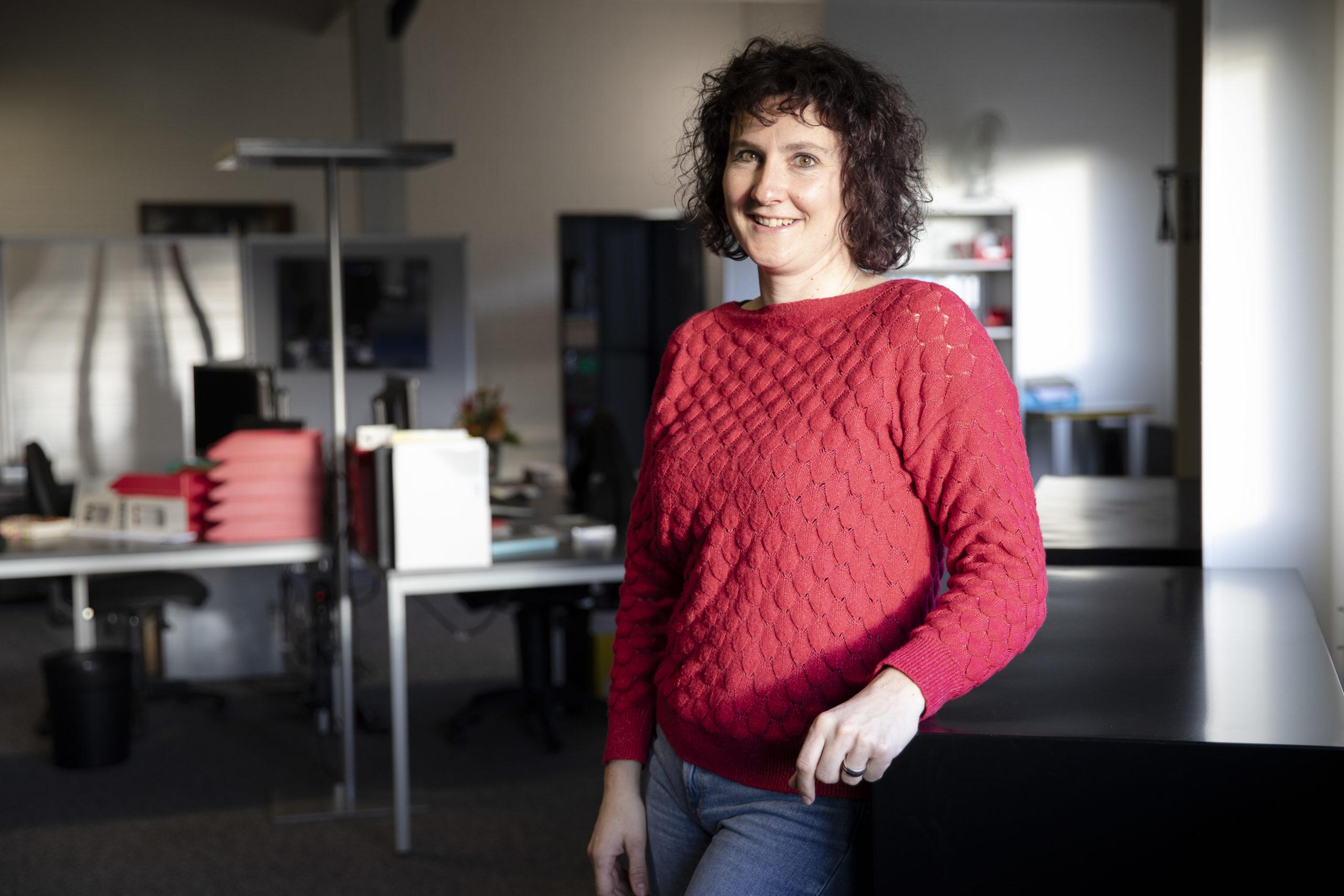 Despite the hazards of the pandemic, VOH employees have not remained idle, both personally and professionally. One example is our deputy director, Nathalie Mercier-Vaucher, who obtained her Federal Certificate of Specialist in SME Management. A degree that validates her skills and her wide experience within our company.
Nathalie Mercier-Vaucher joined VOH in 2009 as a microtechnology engineer and has gradually made her way up the company's various levels, which has enabled her to discover a large number of sectors. "I started in industrial methods and then created the Customer Service Department, for which I was responsible for four years. This corresponded to a real need to position VOH as a service provider that offers support and long-term solutions to its customers," she explains.
Previously, Nathalie Mercier-Vaucher was also a project manager. This assignment gave her a more regular overview of financial and human resources management. "Over time, I took on new tasks in different areas." In 2015, she joined the company's management.
A DEGREE TO VALIDATE EXPERIENCE
As part of the administrative team, our assistant director gradually trained herself by taking courses on labor law and social insurance. These courses provided her with an initial foundation for her new position. "I had spotted this Federal Certificate of Specialist in SME Management. But I was so busy with my professional and private life that I didn't commit to it. Then I saw that it was possible to obtain this certificate by validation of prior learning. So I took the step.
The Federal Certificate of Specialist in SME Management consists of six modules covering different topics such as general business management, leadership, marketing or accounting, for example. Based on her experience at VOH SA, Nathalie is submitting an equivalency application in January 2021. "We have to answer about 150 questions. The answers have to be short, so it's a matter of synthesizing your thoughts and reflections." Once the first stage is passed, the second test consists of an oral examination of "plausibility" that validates the first questionnaire.
Then the course continues: "You have to write a performance file. It is this document that ultimately leads to the federal certificate. The candidate chooses a particular theme that must be transversal to the six modules of the training," explains the new SME management specialist.
The last phase of the course consists of an oral presentation of the file before a jury, which then has one hour to ask all the questions necessary for the candidate's final evaluation.
EXCHANGES WITH OTHER COMPANY MANAGERS
What do I take away from this experience? In the opinion of the young graduate, the collaboration with the other participants in this course was essential: "There were several of us. I collaborated with other company managers from all sectors. We found common problems, which we discussed at length.
In addition, Nathalie was led to ask herself many questions: "You reconsider some of your practices, you examine certain elements from a new angle. Throughout the project, you learn to argue about your professional approach, it's enriching! From now on, Nathalie applies new principles that allow her to be more efficient thanks to the advice of the various experts she met: "When I have to write an email that must have concrete effects, for example."
Effective throughout her prior learning assessment training, Nathalie is the only one of the five candidates who started at the same time as her to have finalized her file within the time limit. "I had set myself a fairly strict regular schedule in order to succeed in finishing this certificate on time and so as not to be overwhelmed by other activities." Officially graduated at the end of October, the precious sesame arrived in her mailbox in November 2021. It is a reward for her perseverance, and the validation of her skills is already very useful to VOH.
We congratulate Nathalie for her commitment and for obtaining this certificate.