Understanding our clients' businesses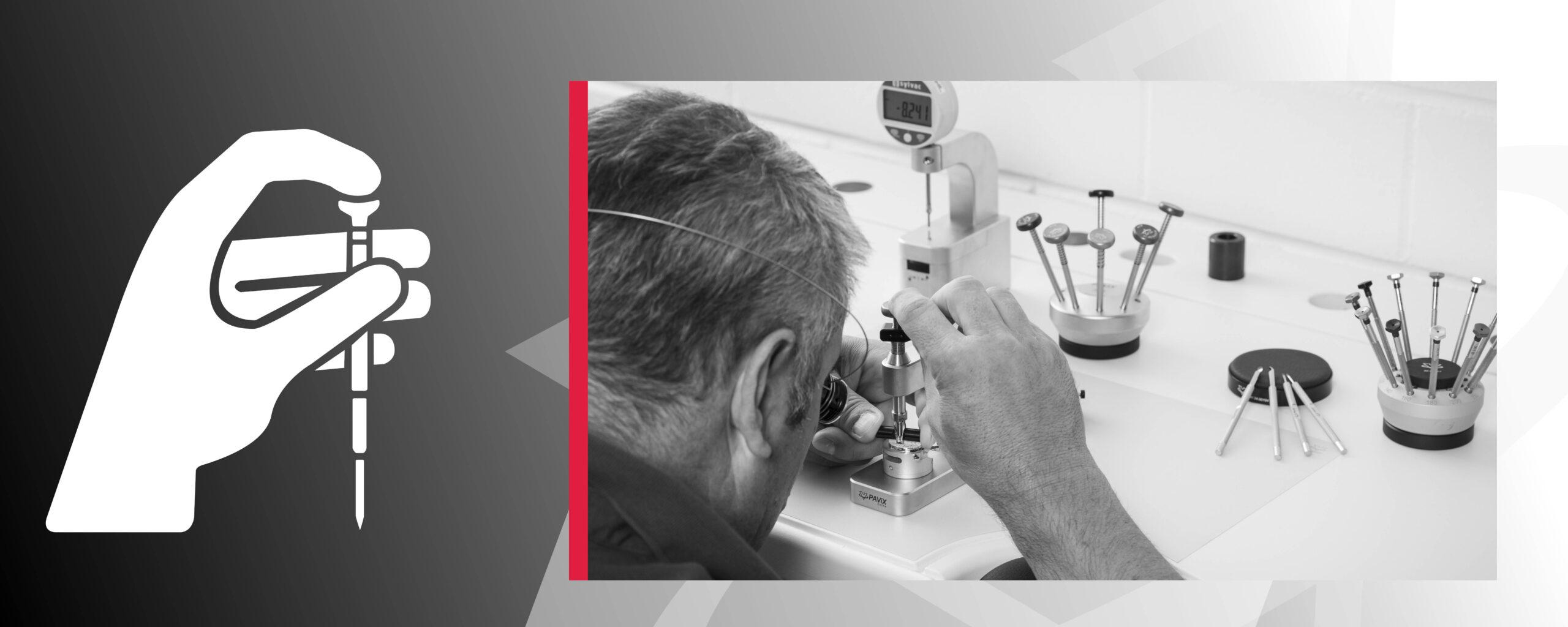 The human aspect has, and always will always have a central position in VOH's management vision. We do not therefore design devices intended to replace human expertise. Far from the large-scale automatic processes, our solutions are intended to support and facilitate the tasks of the watchmaker. The skills and expertise of the operator remain essential to any approach in the design of high quality products. VOH products do not therefore impose any specific way of working, but are instead integrated into the watchmaker's way of doing things; they represent, in a way, an extension of their brain, their eye, or their hand.
Transparency and commitment form an integral part of our company values. We remain accountable for our words which are translated into fundamental actions for our customers. Quite simply, our corporate culture ensures that we keep our promises.